Coaches for Companies

A great benefit


Complete management of the service
Large corporations rely on our service for transporting their personnel with total guarantee, adapted to the shifts and schedules, which the company organises, as fundamental for the start and continuation of their processes. We assess in the implementation of stops or meeting points and we create the schedules for each route taking into account the employment needs of each company.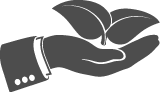 Environmental commitment
We respond to companies with environmental and social awareness by promoting the use of collective transport. We contribute to sustainability with more ecological transport by eliminating the use of private vehicles on the road.


Large companies and institutions contract with CuadraBus
Some of the companies that have contracted our specialised collective transport service in Bizkaia, Alava and Valle de Aiala are: Mercedes-Benz and Möller Tech, among others. We can also highlight the daily transport of the workers of the Basque Government from Bizkaia to the different Governmental installations in Vitoria-Gasteiz. We also work for other institutions like the Regional Council of Alava, Regional Council of Bizkaia, and Consortium of Waters of Larger Bilbao and for different Councils. Like in the case of the Regional Institute of Social Welfare, for whom for many years we have done all the adapted transport services to the Centres in Alava, including the senior citizen's Centres.